The company is an active participant in the "Careers in Western Norway" trainee scheme run by the organisation Framtidsfylket. The scheme has proved successful for Fjord1, which has offered several of the trainees a permanent position on completion of their one-year traineeship. 
Fjord1 also partners with external bodies, such as the Norwegian Labour and Welfare Administration (NAV), to offer tailored work training placements. 
Sondre Austrheim, trainee in Fjord1 2017/2018: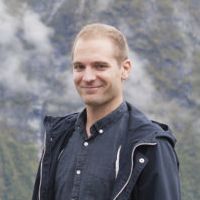 "As a trainee in the technical department at Fjord1, I got to participate in an innovative and highly interdisciplinary environment, which was extremely educational and engaging! In a company that leads the field in the use of zero-emission technology, I experienced a steep learning curve and exciting work assignments. In combination with the trainee programme, this was a great start to working life," says Sondre Austreim.
A traineeship through the Framtidsfylket scheme gives you:
An exciting job and a network of other trainees in companies in Sogn og Fjordane
Professional and personal development
Insight into a varied business sector that few people know about
Four trainee seminars and one trip abroad
To be considered for a traineeship through the Framtidsfylket scheme, you must have:
Completed a bachelor or master's degree
Maximum three years' work experience after completion of study
Norwegian as working language – written and spoken
NOTE! All applications for trainee positions must be made via the Framtidsfylket website.