Fjord1 is part of the Future Sogn and Fjordane trainee scheme, and has participated in this cooperation since 2015. This has been very successful for Fjord1, which has added more trainees to permanent positions after the year as a trainee is over.
Fjord1 actively works to be among the foremost in the maritime industry when it comes to training settings. The company adheres to the traineeane closely, both departmental and through the trainee program.
Sondre Austrheim, trainee in Fjord1 2017/2018: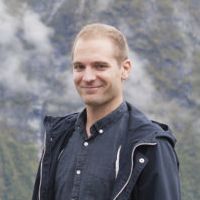 "I am a trainee at the Maritime Technical Department in Fjord1. I work with charging systems, battery charging and networking for zero-loss technology, and general employment. I searched the position of the great potentialities that lie in a forward-looking ferry company. Fjord1 has a tremendous impact on environmental technology in the maritime transport sector, and is committed to the green shift. The positions give me the opportunity to take advantage of my technical education, and develop professional development where I work with the latest technological solutions for zero-drop technology".
As a trainee through Framtidsfylket you get:
- An exciting job and a network of other traineers in companies in Sogn og Fjordane
- Professional and personal development
- Insight into a diverse business sector that few people know about
- Four train collections and one abroad trip
Common requirements for anyone seeking Framtidsfylket:
- Completed bachelor or master's degree
- Maximum three years work experience after completion of study
- Norwegian as working language - verbal and written
! All trainee positions must be searched through the webpage of Framtidsfylket.